Recently I visited Berkeley, to see one of the birth places of the disability rights movement in the US. After contracting polio, Ed Robert's doctor said that he would be "better off dead". Rather than dying, Ed Roberts was a leader in what became the now global movement for independent living. Today the Ed Roberts Campus is a building that celebrates and continues his work.
Seven organisations got together to create this building, which opened a few years ago. It's a place that feels great to be in – partly because of the design, partly because of the history and partly because every other person is presenting some type of disability. The people that are here use it as their base to make the rest of society more disability friendly too.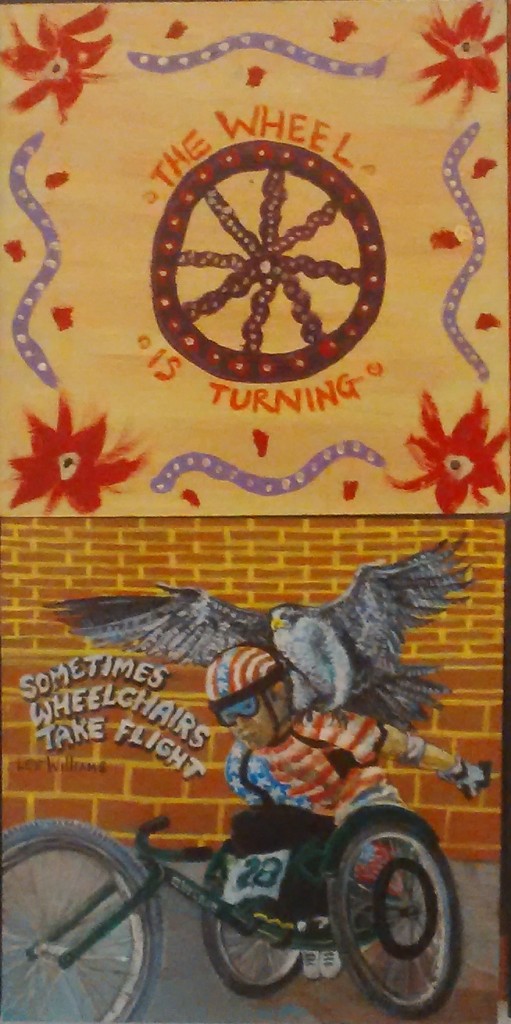 The way Ingrid put it is that here it's easy to be "out" as disabled. "I can get to work everyday," she says, thanks to the integration with accessible public transport. In her previous workplaces her disability was visible, but she "tried to make it a non-issue". Here you can openly show your disability and get the adjustments that you need.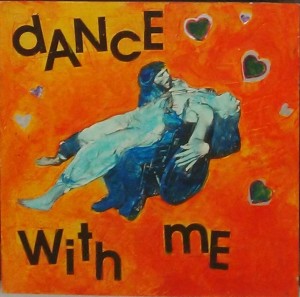 The images in this post are from the wonderful Disability Mural, paintings exploring being "out" as disabled people.
For more on the history, this video on the "Power of 504" is a moving portrayal of one of the important political moments, when people with disabilities occupied a federal building to demand implementation of a non-discrimination clause.
Thanks very much to Susan and Ingrid at DREDF and other colleagues for welcoming me into the centre.